UNITRON is pleased to introduce the new ErgoZ Viewing Head Extender and Riser for our Z10 series microscopes. Specially developed for the Z10 series stereo microscopes, the ErgoZ brings the viewing head closer to the operator and improves the ergonomics of the entire microscope system.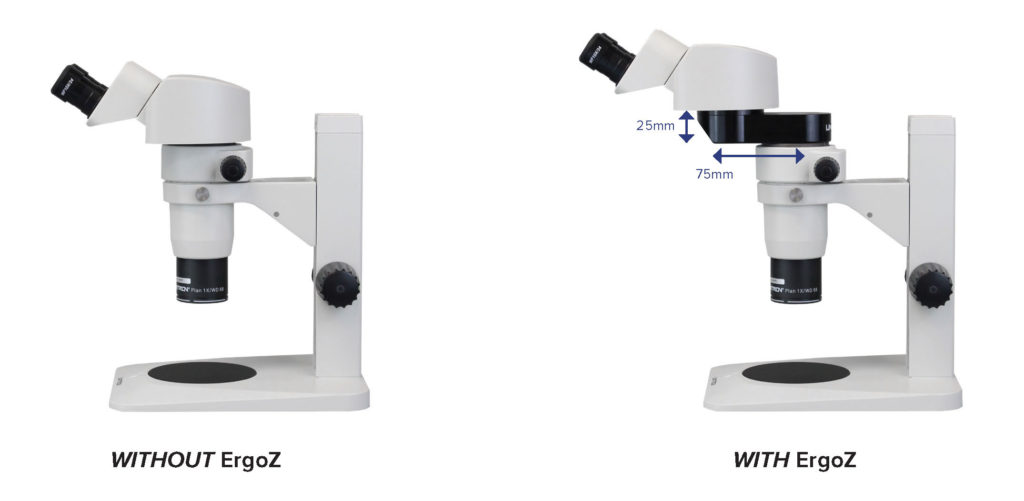 Key Features:
Easy to install; installs between the zoom optical body and viewing head
Extends the viewing head 75mm closer to the operator
Raises the viewing head 25mm
Maintains parallel light path of the optical design
Maintains full optical resolution of the microscope system
Fits all Z6/Z8/Z10 optical bodies and viewing heads
Not recommended for use with the discussion head (CAT# 11150-DH)
Visit https://microscopes.unitronusa.com/unitron-microscopes/parts-accessories/microscope-viewing-heads/ergoz-extender-riser-z10-z8-z6-stereo-microscopes.html for details.
For more information, contact your UNITRON dealer or UNITRON directly at info@unitronusa.com.