Product was successfully added to your shopping cart.
About Us
UNITRON® specializes in high quality, precision instruments for industrial, metallurgical, materials science, research and educational applications. Since 1952, UNITRON'S microscopes and related optical accessories have been consistently used and trusted worldwide in such prestigious companies as Intel, BAE Systems, ITT, GE, Williams Co., DuPont, Boeing, 3M, Alcoa, MIT, Raytheon, SONY, Texas Instruments, iRobot, Northrop Grumman, United Technologies and the Mayo Clinic.
From our U.S. owned and operated facilities we provide the management, quality control, design, marketing and customer service that make UNITRON® microscopes a market leader. Through our worldwide network of manufacturing facilities we are able to manufacture superior instruments and optical components to our specifications at reasonable prices. To ensure the best in quality and performance we visit, inspect and audit each of our manufacturing partners on a regular basis.
Upon receipt in our New York warehouse, each of our microscopes is unpacked, assembled and individually tested and inspected by our team of technicians to ensure compliance with the strict quality standards we have established over the past 60 years.
Our products are available exclusively through a nationwide network of authorized distributors and are backed by our industry leading five-year limited warranty.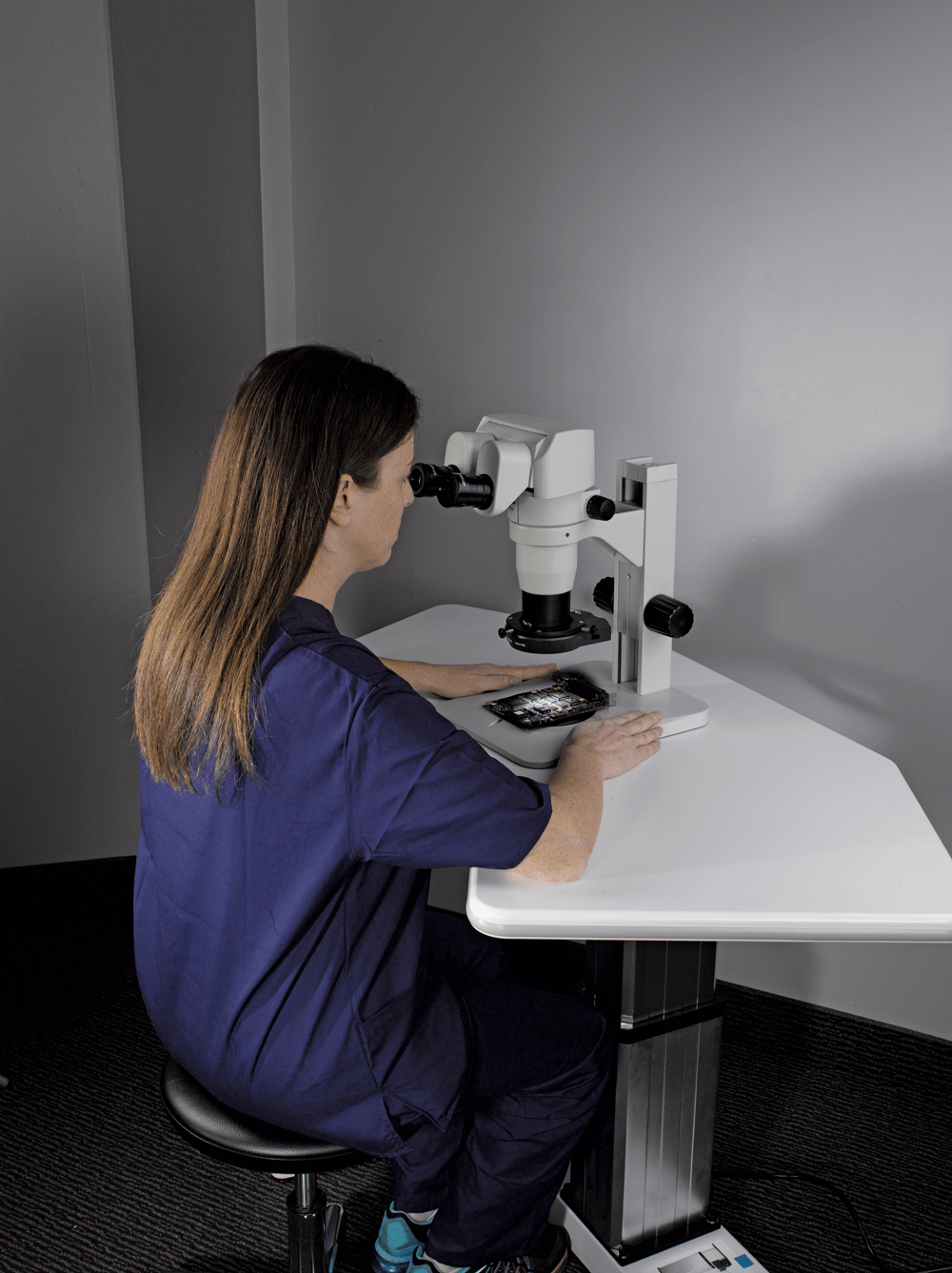 Our History
UNITRON® originated as a family owned business in the early 1950s in Boston, Massachusetts. The company and its products has been in continuous successful operation for over 60 years earning an impressive reputation as a manufacturer of high quality microscopes, cameras, telescopes, and binoculars.
In 1975, UNITRON® was bought by Ehrenreich Photo Optical Industries and moved from the New England area to Woodbury, New York. In 1981, Nippon Kogaku, the maker of Nikon cameras and microscopes, acquired Ehrenreich Photo Optical Industries and as such, UNITRON became part of the Nikon Instrument Group. UNITRON continued as part of the Nikon Instrument Group for five years at which time it was taken private by a management led buyout.
Since early 1976, UNITRON's facilities have been located in the New York area (including Woodbury, Plainview, Bohemia, and now Commack ) and continues to be a major source of quality products to the industrial and scientific communities.
In 1983, The Leisure Products Division was established as a division of Unitron with the goal of bringing the same "excellence by design" to the area of optics in the consumer market in addition to its high quality telescopes. The Leisure Product Division represented a new and exciting line of optical products designed to enhance the needs and enjoyment of the consumer market in the product lines of binoculars, telescopes, theater glasses, magnifiers, hobby microscopes, sports glasses, as well as many other fine quality optical products.
To this day, UNITRON® continues to bring "excellence by design" by manufacturing a complete line of stereo, metallurgical and material science microscopes, as well as LED lights, digital microscopy cameras, telescopes, and binoculars.