Product was successfully added to your shopping cart.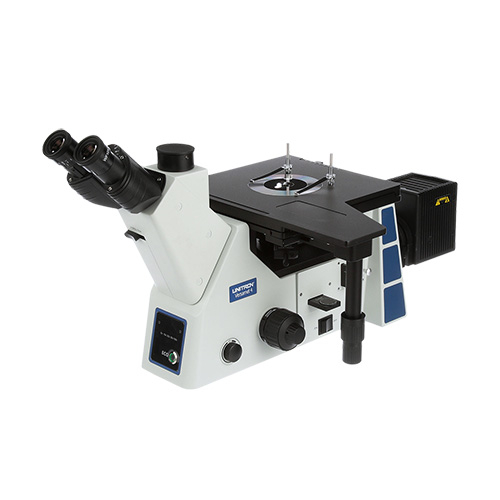 Metallurgical Microscopes
UNITRON offers a wide range of inverted and upright metallurgical microscopes for the inspection of metallurgical samples, metal parts and electronic components. UNITRON's inverted metallurgical microscopes offer brightfield, simple polarization and advanced DIC contrast methods to suit most observers. The UNITRON EXAMET 5 upright metallurgical microscope features brightfield and polarized light (optional) observation with long working distances. Adding a digital microscope and software by Dewinter turns any of UNITRON's metallurgical microscopes into metallurgical or materials science analysis systems.
Metallurgical & Materials Science Microscopy